The Logitech G27 steeringwheel is an okay steeringwheel considering the price.
But I like driving formula cars and le mans racers etc. in the pc racing simulator game Project c.a.r.s.
So I began to look for my options for a more racing kinda like steeringwheel.
I found a guy who had modded his G27 with the Simracingway SRW-01 steeringwheel.
This steeringwheel has a usb cord. It has a bit of plastic feling but its okay and have a good form and a lot of buttons.
I found a guy online who sold a used one, really cheap so what the heak.
Preparation
I had to get it attached to the wheelbase so measured it all up and drawed a holder in Qcad.
you can download the pdf here: srw-s1-001.pdf
I got it lasercut quite cheap, actually two because the could only do it in 3mm acryl and I wanted to be thicker.  And when making two why not make the screws "sunken", thats why they are not identical.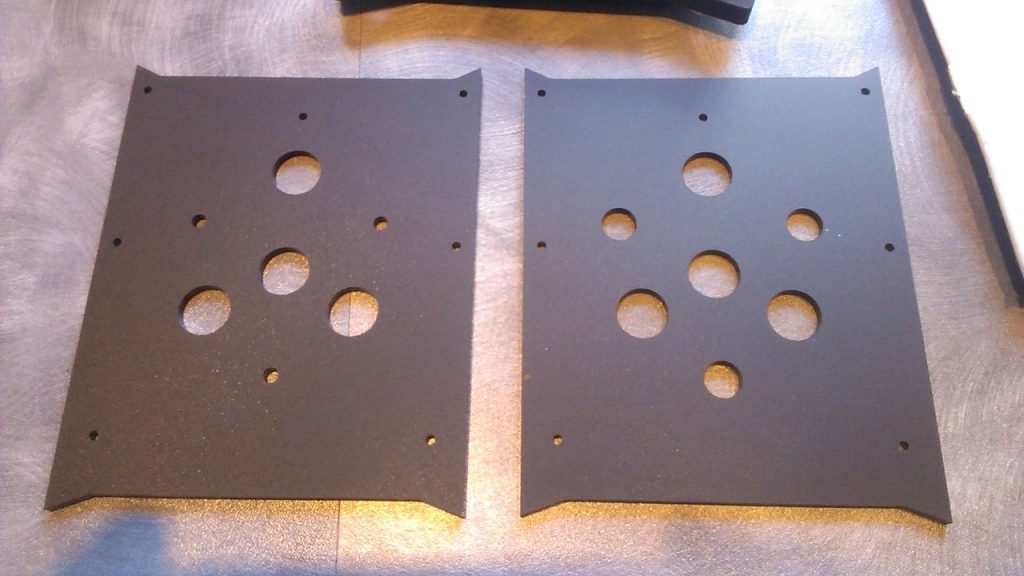 Disassamble
The flappy pedals will not be reused.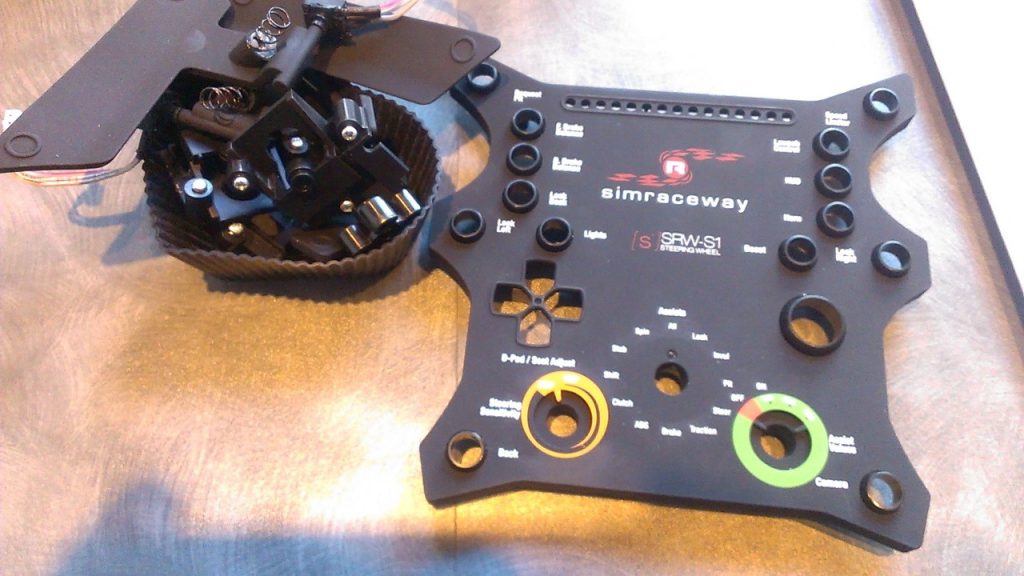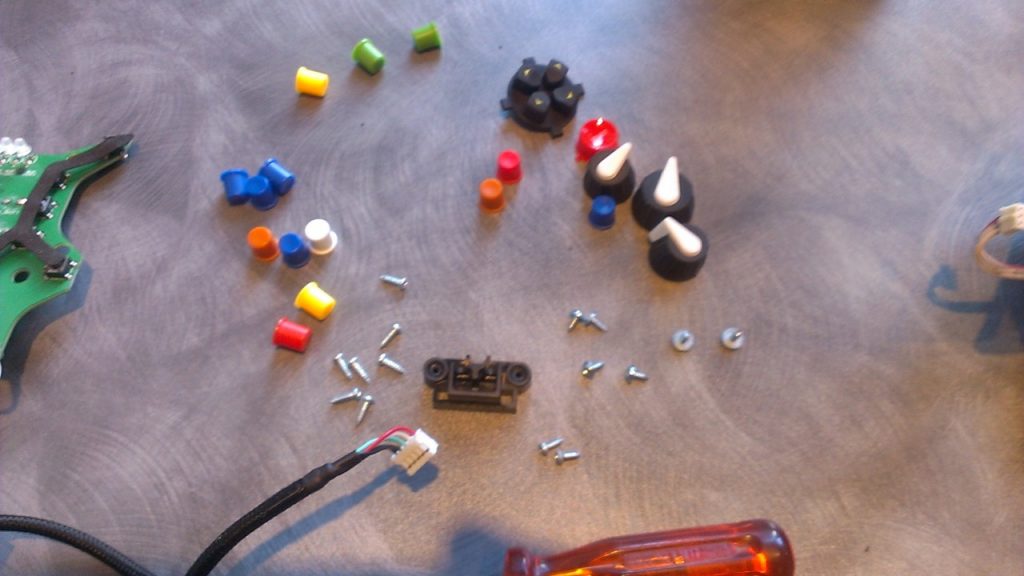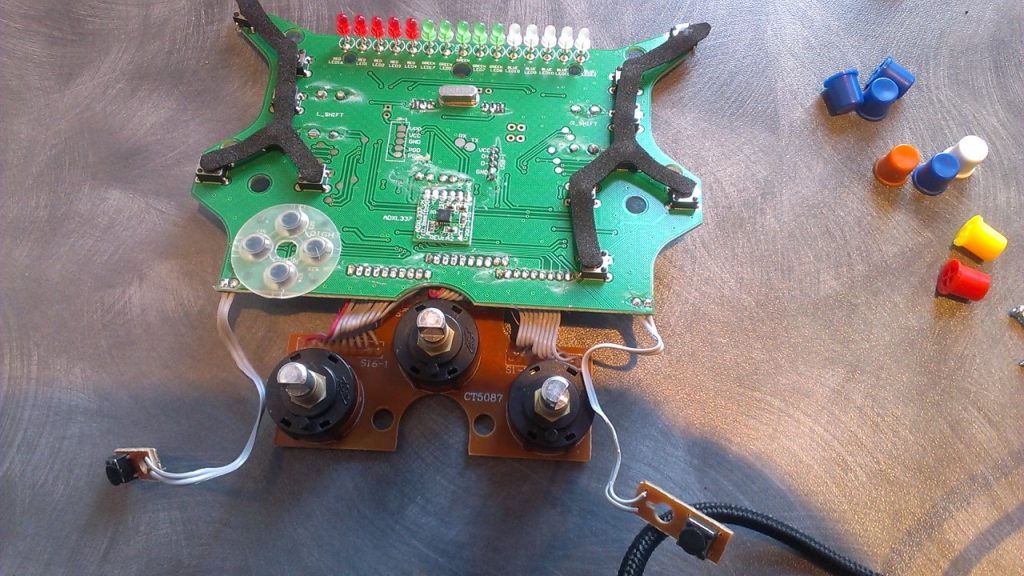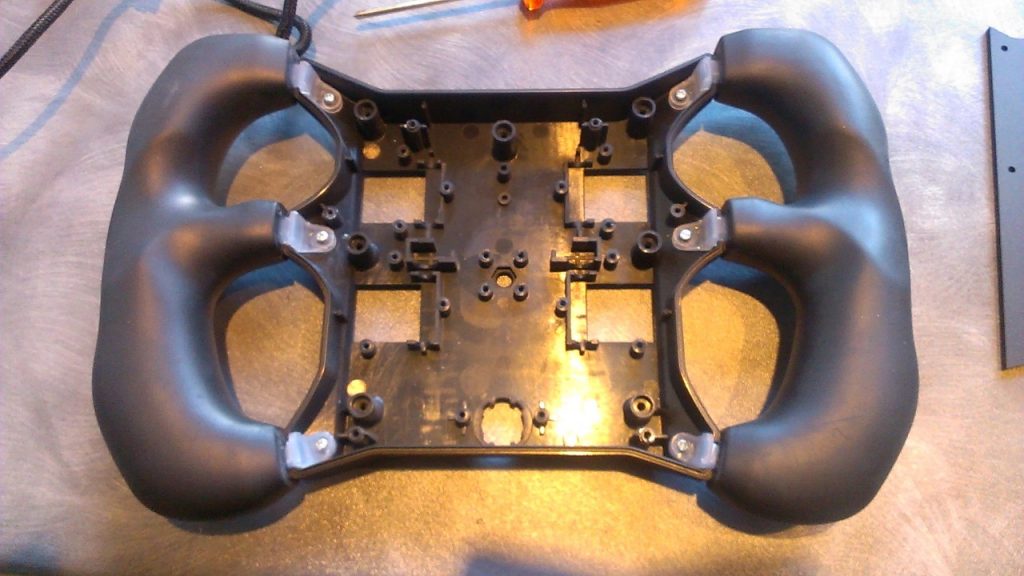 Wiring through the G27 wheelbase
This is actually the hard part, I had to cut the wire and solder it back on. I dont have any picture of this but basicly just find a place were the wire can go in the wheelbase and then place it along the original G27 wire that goes to the steeringweel.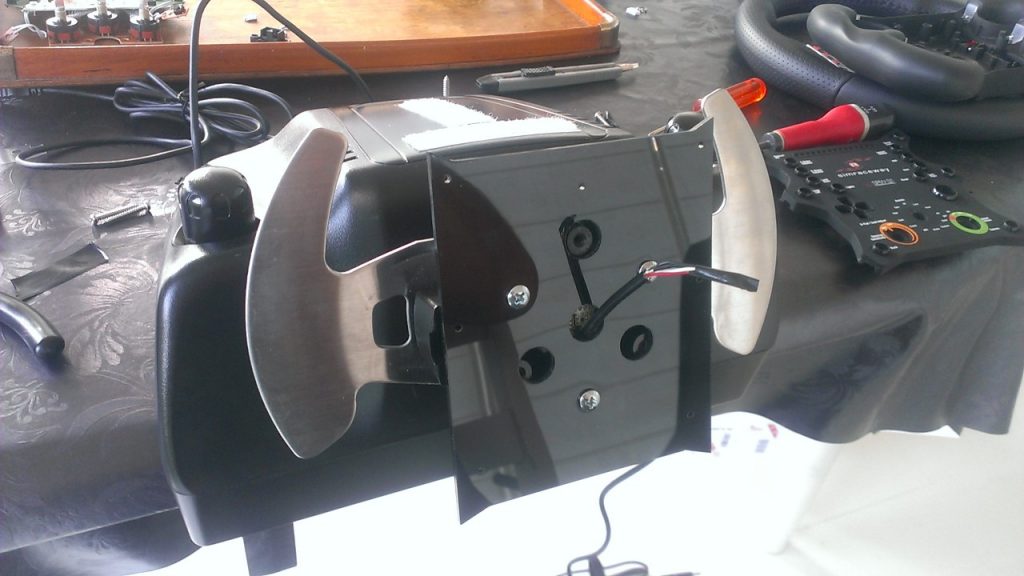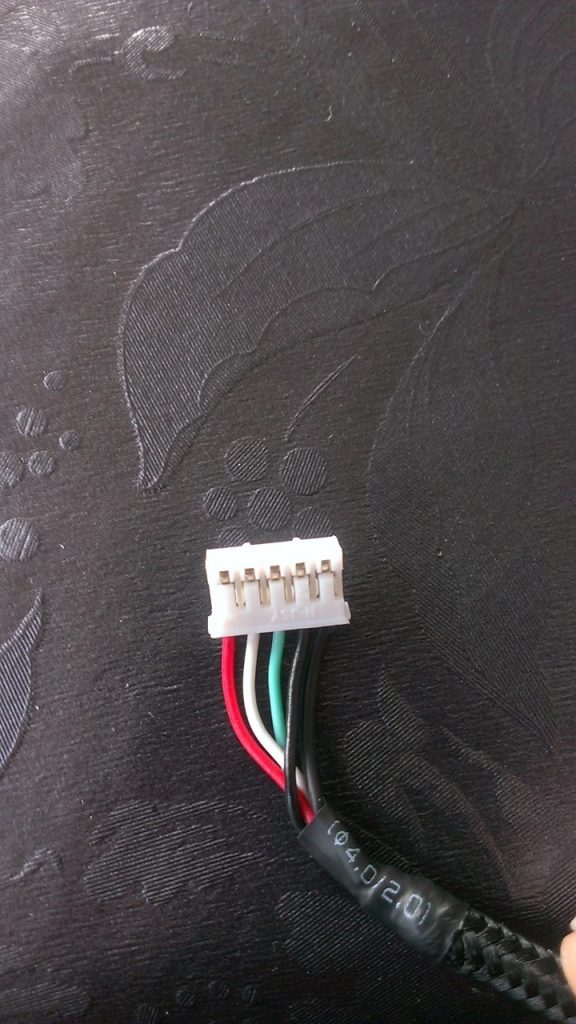 When the two holder plates are combined, the screws are "sunken":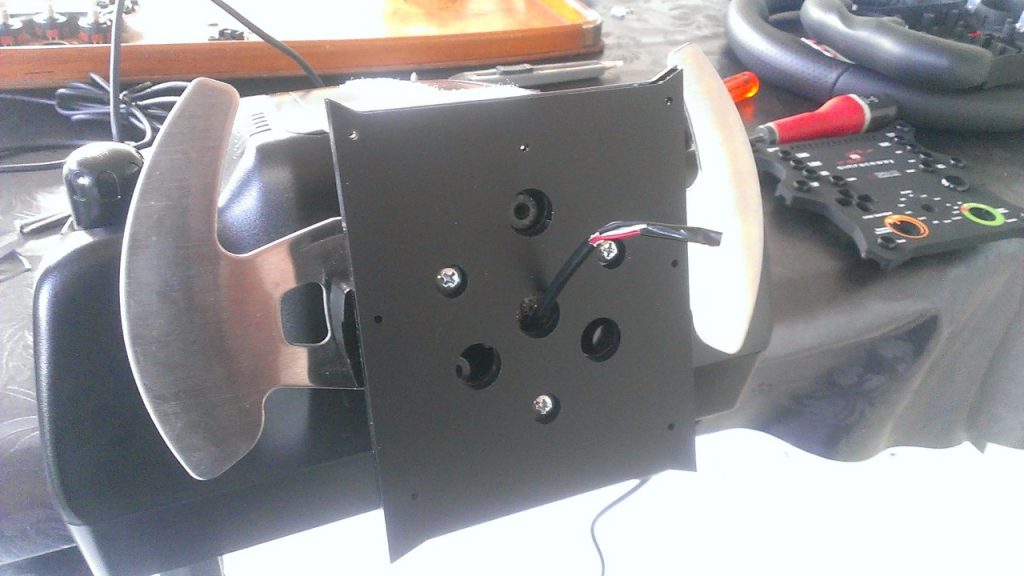 Final result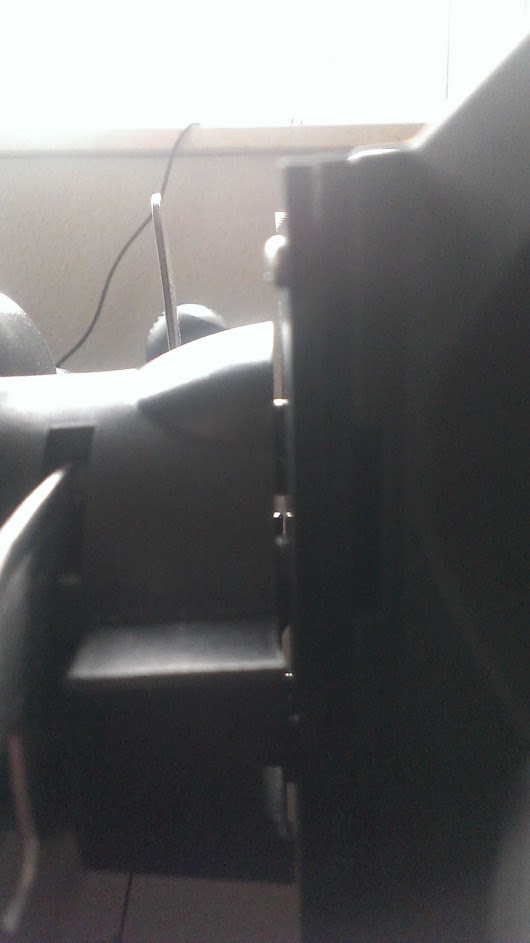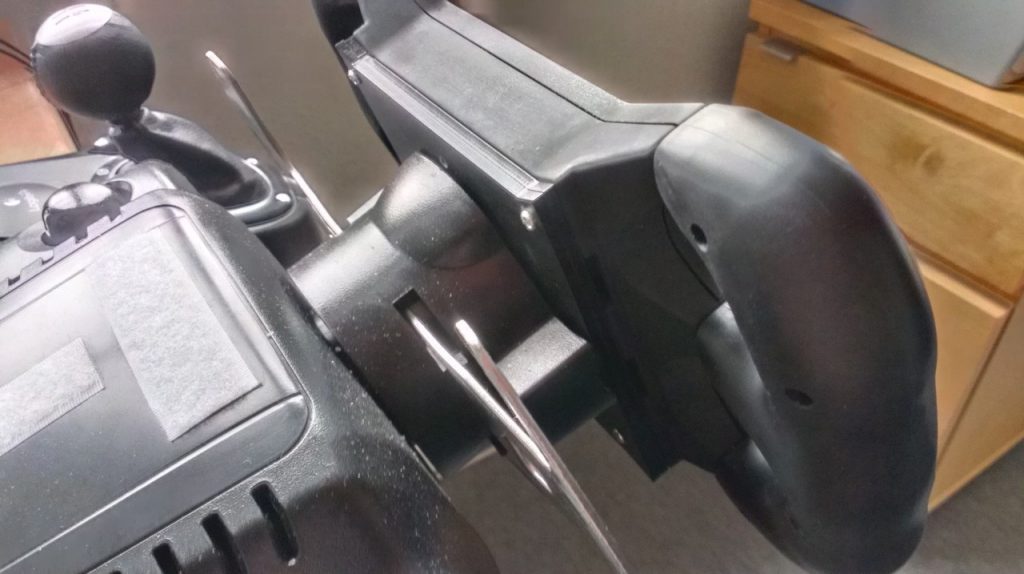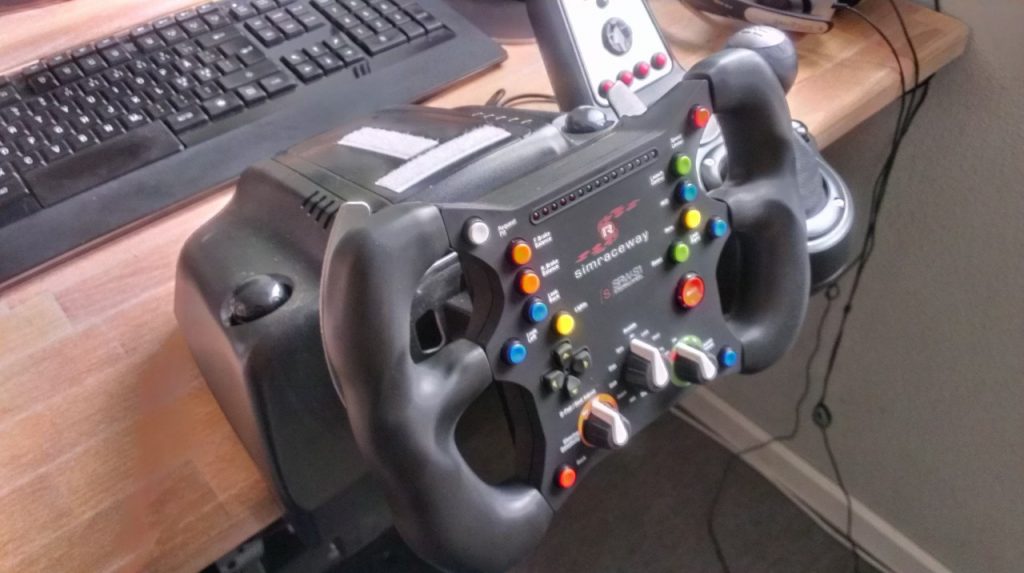 Software
Download the fanaleds for controlling the blinking gearshift LEDs.
And the dials works with a little "virtual joystick program I found online somewhere but apparently have been removed.
you download the utility here (15mb) rar file:
You might need to install a virtual joystick usb universal driver, look it up, dont remember where and how etc.